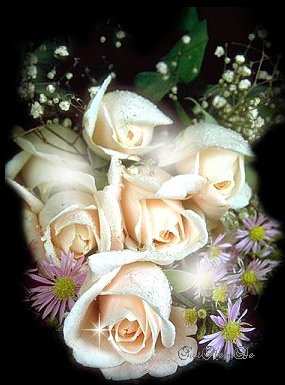 Hello! My name is Lynn,
and I came upon a site one day,
and it has changed me Forever.
I met this most Amazing,
Inspirational and Couragous Woman
that I have ever known.
I would like to say a very heartfelt
Thank You to her and May the
Angels Watch Over Her and Hold
Her Tight as she walks through this Life.
This is Dedicated to Brenda,
who is on her Journey To God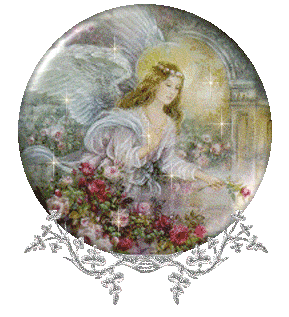 I Met An Angel Today!

I met an Angel today,
and her name is Brenda!
The words she speaks is not that of saddness
but rather that of triumph and joy and all the
many blessings that have been bestowed upon her...
As I was reading her journal,
(Which she no longer has up
because someone was cruel to her)
I felt an awesome feeling...
of peace and a quiet stillness
even though she was telling
of how she is dying...
Brenda says her real pain comes
from watching the look in
her beloved friends eyes...
For it is there that her
prayers are said for the
healing...
This disease which is taken
control of her earthly body,
as Brenda puts it just a Blessing in diguise...
For only God knows how soon it will be when she walks
on to the Other Side, Safe and Sound in HIS Loving Arms...

She asks not for a miracle nor
an end to her suffering...
But praises the love that
surrounds and engulfs her.
The Lord must be working through
Brenda's illness, and touching
souls by even the thousands...
The words that she speaks through
out her journal, have somehow
burrowed their way into my heart
I will never forget this day
that I met this very Couragous
and Inspirational Woman I call an Angel...

So Many of us complain about the
littlest things in our Lives, until
we come across such as I and you
begin to wonder how could I complain...
For the Lord has sent an Angel down
to your side to show you it is not
what surrounds you but what is really
deep down inside that will matter
in order to get into the Gates Of Heaven,
that which will save your soul...
An Inspiration to all who come upon her
story of life and of her dying, A lamb of salvation
she is as if sent personally by God Himself...
Reaching out to touch our lives and showing
us all that it is really the asking of Mercy
and the Grace of God that will be
yours to hold in the end...
Beloved Brenda wrote this to me in a letter
so maybe this will help to understand.

"I have become more aware of the gifts that God
brings to our lives, to appreciate the little
things more sincerely and to let go of the big
things that are burdens that I am no longer
strong enough to carry...
I have no regrets, I do not feel as
though my life has been unfair although
there have been many times I have fallen
to my knees in prayer because
I did not understand...
Know that all things happen for a reason
even though today we may not understand...
One day the explanation does come
and we see things so clearly in its
own time and If I had but one miracle
I would give it away, because
I know there is someone out there
who needs it more than I...

Find strength in knowing that God loves you,
that he is always by your side,
that you are never alone and that
there are good people in this world
just waiting to be your friends...
God will show you the way to their hearts
and together you will sing and dance and laugh.
God Bless you my Beloved Friend".
"Love, Brenda"...
She also states in her journal,
do not shed tears of pity for me...
No rather take what you have
been given and find the goodness and the
teaching that the Good Lord has blessed you with...
Yes, I met an Angel today,
and her name is Brenda,
BJ to all her Beloved Friends...
Bless you and keep you forever
in His Light my newly found Friend,
for I will hold you in my heart
forever and a day...
Written By Lynn with excerpts
in quotes from Brenda herself.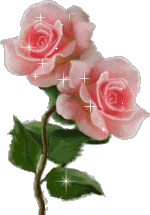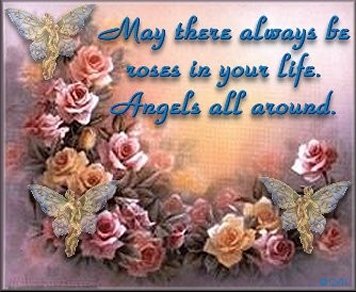 An Angel Wish

May angels rest beside your door,
May you hear their voices sing.
May you feel their loving care for you,
May you hear their peace bells ring.
May angels always care for you,
And never let you fall,
May they bear you up on angel's wings,
May they keep you standing tall!


Brenda, I know you had to give up your
Beloved Animals, because you are not strong enough
to take care of them any longer, so thought you
would like this. God Bless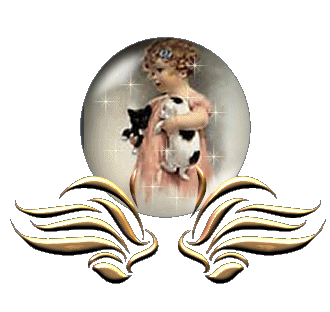 Also, a very Special Lady,
named Connie, from Heaven
as she calls her beautiful site,
gave this gift to you. Connie is
also going to link your page
to her Special Angels pages.
We are all praying for you Brenda,
for with God all things are possible.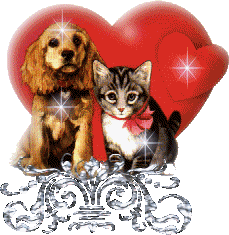 The Friend Who Stands By

When troubles come your soul to try
You love the friend who just stands by.
Perhaps there's nothing he or she can do
The thing is strictly up to you.
For there are troubles all your own
And paths the soul must tread alone.
Times when love can't smooth the road
Nor friendship lift the heavey load.
But just to feel you have a friend
Who will stand by until the end.
Whose sympathy through all endures
Whose warm hand clasp is always yours.
It helps somehow to pull you through
Although there's nothing he or she can do.
And so with fervent heart we cry.....
God Bless the friend who just stands by.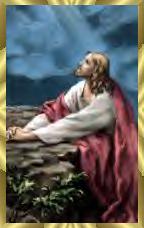 The Lord's Prayer
Our Father, who art in Heaven,
hallowed be thy name,
Thy Kingdom come, thy will be done,
on earth as it is in Heaven.
Give us this day our daily bread,
And Forgive us our trespasses,
as we forgive those who trespass against us.
And lead us not into temptation
but deliver us from evil.
For thine is the Kingdom, and the Power,
and the Glory, Forever. Amen
This was left in my guestbook
But no truer words will ever be
written about this beautiful woman

Comments:
This is such a beautiful site.
I adore it.
Much love and caring went
into its creation.
Brenda G. is a lovely lady,
and the world is much greater
having her here.
Equally true, at her passing,
Heaven will be much richer than before.
Not many people have touched
so many lives in such a
loving and positive way,
on the internet,as Brenda(BJ) has.
God bless you Brenda and God bless
the Creator of this beautiful
Tribute to Brenda.
Love, Vi P

"Do not forget to entertain strangers,
for by so doing some people have entertained
angels without knowing it."Hebrews 13:2

"And the peace of God,
which passeth all understanding, shall guard
your hearts and your thoughts in Christ Jesus"
(Phil 4:7, ASV).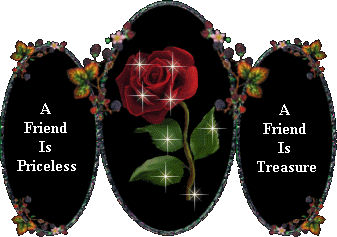 May you have a Blessed Easter,
Dearest Brenda,
as the people who love you dearly
stay close to watch over you.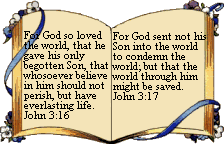 Brenda,
I light this candle for you,
and it will never be put out,
it will symbolize your beautiful Spirit,
Jest for Life and Your Love for
Our Lord for He is the Light and the Way.
God Bless You My Beloved Friend,
stay strong, for I know the Lord
will hear our prayers.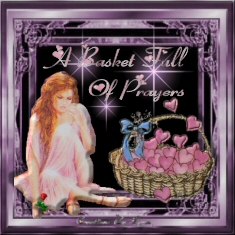 I so believe in the Power Of Prayer
Today is May 25th, 2004 and this
arrived in my guestbook today from Brenda..
"Praise The Lord!"
"As always you have touched my heart
in a place where few have managed to
reach! You have humbled me to tears,
humbled me to my knees and humbled me
just to know that I may call you my
forever friend and may the Love of God
be as much in your knowing as He is
in mine. May the Compassion, Love and
Kindness that you show be a guiding light
for us all to follow. I love you so
dearly as much now if not more than the
day you created this page for me."

"Update:
I now have a puppy
(Peanut, he is a year old now)
three cats: Charlie, Fluzzie and
Cookie (cookie just had her first
kitten a little boy white and gray!)
I have birds a quaker parrot named
Birdie and two parakeets. My love of
animals has kept me alive and my love
of Friends and loved ones has brought
new hope into my life. My journey is
not yet over! I still have much to
do here on earth...I have hope,
I have faith!!" love, Bj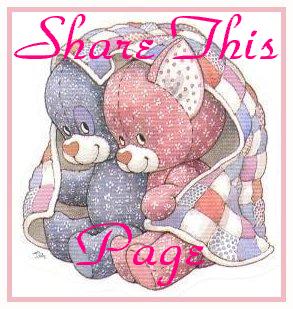 Click onto the above picture, Help make a sick child smile, sometimes it can make all the difference in the world!



Won't you send a Card to Someone
and let them know you
are thinking of them.
Click onto the link above
to go to a Great Card Site.




I would like to Thank SwtMeloDe
for this beautiful set that was
used with her permission.
I would also like to Thank Heaven,
for the beautiful Animal Globes
that she so willing and compassionately
gave to use here for Brenda.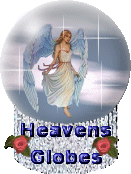 The Beautiful Midi
playing is "TearsonaRose"

and is used with permission~


Click Here for mp3's

Below is another
Guestbook, just in case the one
above isn't working properly.
For all of those who have
come by, Please won't
you say a Prayer for this Sweet
Dear Woman, that the
Lord will lay his hands upon
her and heal her from the disease
within. God Bless you All.


Read my Dreambook guestbook!
Sign my Dreambook!
Last updated on May 22, 2004